Transparent and ambitious climate action
We work to provide policymakers around the world with tools and support to measure and assess the impacts of their climate actions
Photo from CIAT via flickr Creative Commons
ICAT at COP25: Some highlights
ICAT actively participated in COP25, which was held in Madrid, Spain on 2-13 December 2019. ICAT hosted and participated in several events.
Jointly with the Dominican Republic, ICAT organised the side event Enhanced transparency frameworks as a basis for effective climate policies: practical insights.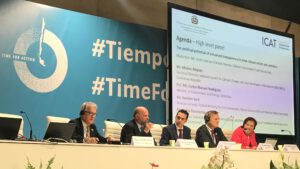 Before the event, Costa Rica's Minister of Environment and Energy H.E. Mr. Carlos Manuel Rodríguez and ICAT Director Mr. Henning Wuester signed a Collaboration agreement between Costa Rica and ICAT to promote and support the use of the national climate change metrics system SINAMECC. The system will be available to other countries with support from ICAT for its implementation and use.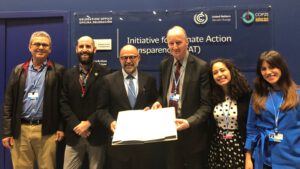 Donors
Management and support
Implementing Partners
Supporting Partners