The ICAT assessment guides help policymakers and other users assess the impacts of countries' climate policies and actions. They can play a critical role in providing the information needed for effective policymaking, for implementing the Nationally Determined Contributions (NDCs) and for preparing reports under the enhanced transparency framework of the Paris Agreement and on progress in achieving the Sustainable Development Goals (SDGs).
The ICAT assessment guides are a series of methodologies for assessing the GHG, sustainable development and transformational impacts of policies and actions in an integrated and comprehensive manner across all levels of governance.
The core documents focusing on specific sectors or subsectors and cross-cutting assessments are supplemented by complementary guides on engaging stakeholders and undertaking review or verification of policy and action impacts.
Overview of the ICAT series of Assessment Guides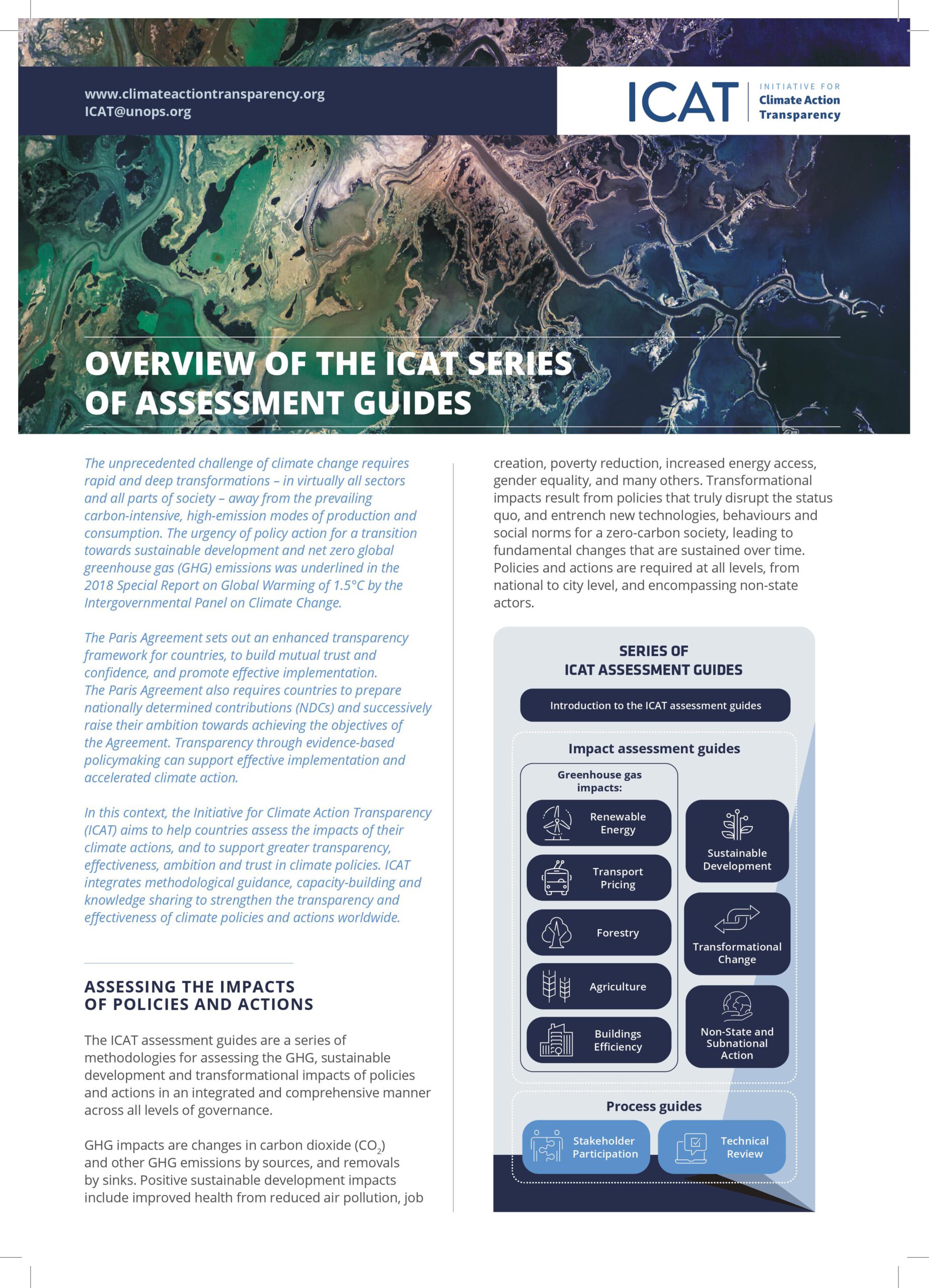 Select any guide below to learn more. ICAT recommends starting with the Introduction to the ICAT Assessment Guides.