The Paris Agreement marked a historic turning point in global action on climate change, committing all countries to play a part in limiting global temperature rise, adapt to changes already occurring, and regularly increase efforts over time.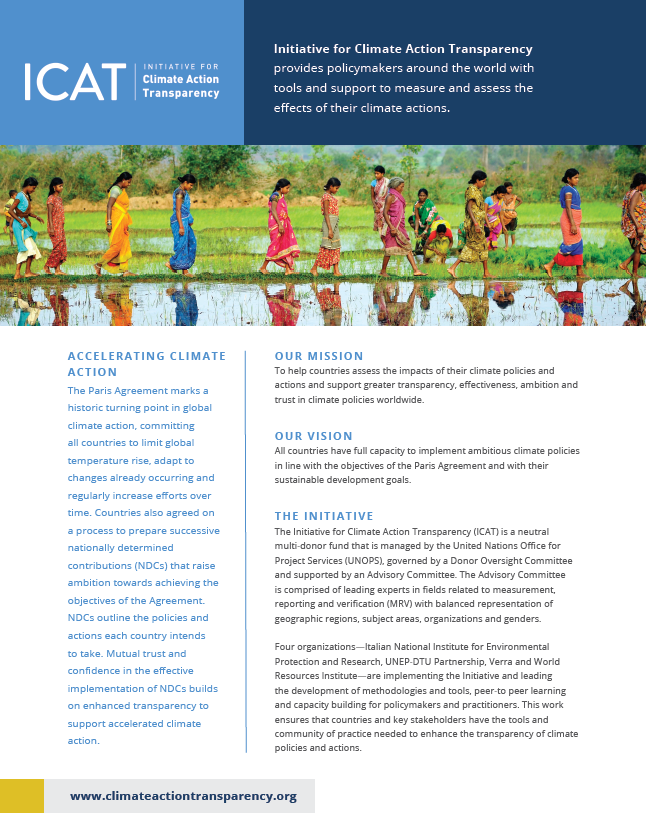 The Initiative for Climate Action Transparency (ICAT) was founded to respond to the critical need to support improved transparency and capacity building under the Paris Agreement.
Click here for a comprehensive overview of the Initiative.