Now Available: Detailed Information about ICAT's Capacity-Building Work in Partner Countries
One aspect of ICAT's approach is to work with developing countries to strengthen their capacity to assess climate actions (in the context of their NDCs) and report their progress in line with the Paris Agreement, based on individual country needs.
ICAT works closely with governments, along with public agencies, higher education institutions and civil society bodies, to strengthen institutional arrangements, processes and procedures. The Initiative supports in-country capacity development programmes through training modules on measurement, reporting and verification (MRV) of policies and actions, and knowledge sharing of good practice and lessons learned.
The ICAT team has been working hard to make more detailed information about this in-country work available on the initiative's "Capacity Building" page where information is available for ICAT's work in the following partner countries: Argentina, Belize, Cambodia, China, Costa Rica, Dominican Republic, Ecuador, India, Kenya, Maldives, Peru, Philippines, Rwanda, Sri Lanka, Thailand, Trinidad and Tobago, and Viet Nam.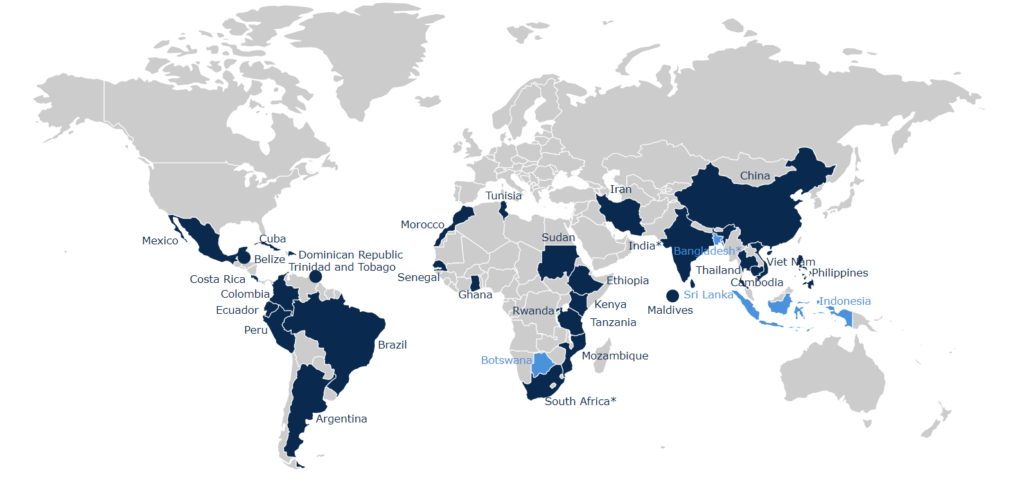 Please visit the ICAT "Capacity Building" page to learn more about ICAT's in-country work.