Pilot Countries
Thirty-five initial countries have been invited to participate in ICAT, and thirty countries have confirmed their participation.
Countries are selected based on existing MRV capacity and the ambition of their climate and sustainable development goals.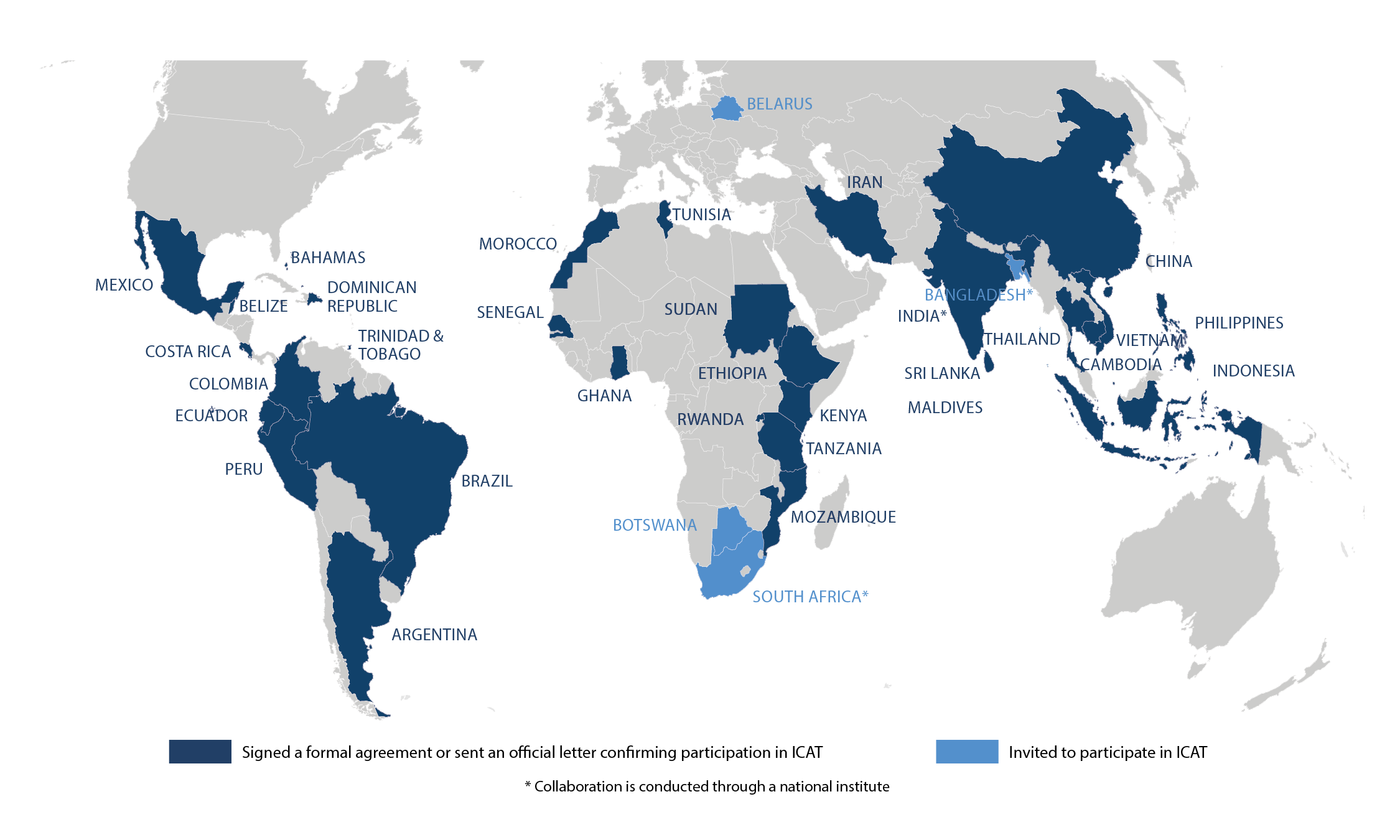 This portion of the site will continue to be updated as our work with countries continues to evolve.